Hey, Networks: I am not crazy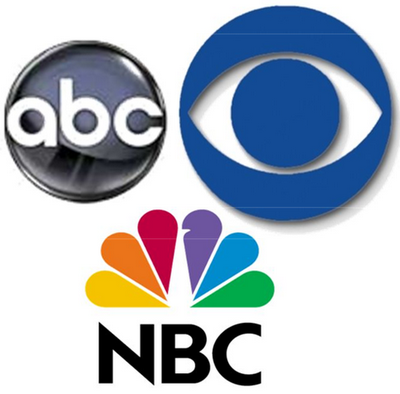 Josh reminded me that the new Fall Season was about to start and we needed to pick the new shows we were excited about and what we were going to watch this year.  Last year each of us picked 5 new shows and we did a podcast about it.  (It is still our lowest rated podcast ever.)  I flipped through the double issue Entertainment Weekly in about seven minutes, plopped it on the floor and thought: No.  I have decided to watch nothing new this year on network television.  Last year, NBC cancelled their second most watched scripted drama, Harry's Law.   If they are going to cancel the shows people are watching, why would I start a new show that no one is watching.  Basically the new network TV model is this: watch a show and if other people like it, we might keep it or we might not.  So I am supposed to get my hopes up that other people are going to agree with what I like?  If that were true Randy Newman would have all #1 albums and Leno would be fixing cars in a garage in Iowa.
Do you know the model that viewers have adapted to?  It's called: I'll wait for DVD.  This year the only new show I watched from premiere to finale was The Newsroom on HBO.  The ratings were low, the critics didn't like it and honestly, it has some flaws in it.  HBO picked it up for a second season.  This is why I give HBO shows a chance.  HBO knows that The Newsroom is saying something that other shows are not.  They are going to give the writer a chance to make the best of it.  They are going to hope that DVD sales, HBO Go and word of mouth (Hey, listen to our podcast) will get viewers involved between season 1 and season 2.  Networks don't even put their entire series up online or replay them over the summer.   My guess is, New Girl was the biggest new show network hit.  So why wasn't that plastered everywhere for me to get excited about this summer?  Because even the networks don't care about their shows.
I am done with Network TV.  Every year I hope for a Lost or a Seinfeld or an Everybody Loves Raymond.  Those days are gone.  All 3 shows would have been cancelled or dumbed down.   If a show hits big and I hear good word of mouth, I will pick it up on Hulu or DVD.   I am behind on Boardwalk Empire, Treme and Parenthood and I am OK with that.  I simply don't read about those shows and I know I will catch up.    Year after year I have watched good shows, different shows, important shows get canceled for reality TV garbage.  They say insanity is doing the same thing and expecting a different result.  While the Networks sure as Hell drive me crazy, they won't make me insane.
Follow us on Facebook or twitter @redroompodcast Subscribe to our Weekly Podcast on Television at iTunes
Subscribe to Scott Luck Stories on iTunes   Scott's Podcast of story telling
Like Scott Luck on Facebook and Twitter