The 15 Best Characters Created by David E Kelley
If you have been a follower of The Red Room, then you already know of my deep love for David E Kelley.  He has long been my favorite television writer ever since the days of LA Law.  I decided to rank the top 10 characters he ever created.  There are so many great ones I had to go to 15.  I decided that the shows I would pick from had to be created by him as well.  Therefore, there are no LA Law people or Doogie Howser.
15.    Shirley Schmidt from Boston Legal.   Usually when a woman is brought on a show to "Straighten Up" the office, the female character is a full on Bitch.  The amazing thing about Shirley is that she takes control and is a fun character.   She keeps her femininity during stories with Tom Selleck and later John Larroquette as well as she keeps her strength in running the office.  I wish more shows would develop women with two sides of their character.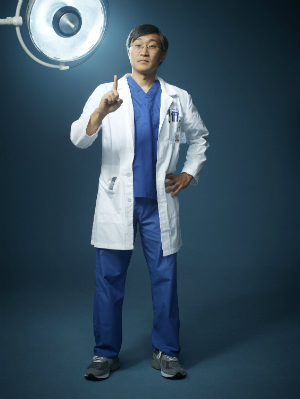 14.    Dr Sung Park from Monday Morning's.  We only got to spend one season with this character, TNT cancelled this show.  I believe he would have risen to great heights.  He started off as a bad accent and a bad old time joke, but he was already becoming real.  This is a David E Kelley staple.  He gets you with your own limitations then tears them down one by one.  "NOT DO DEAD"
13.   Scott Guber from Boston Public.  This show never rose to the level of the concept of a series set in an urban public school.  That idea should have been where Kelley shined the brightest but they focused less on issues and more on teen drama.  The star that did shine was Vice Principal Scott Guber.  I mean come on a principal named Guber.  He balanced his character with a mix of complete discipline and a dash of every man who has ever had a small job.  This is a series that should have been released on DVD.  I have not seen it since it was on, but I never forgot Anthony Heald's performance.
12.    Hands / Jerry Espenson from Boston Legal.  Let this be a lesson to any TV guest star.  "Hands" came on with a two part episode arc and stayed on the show until its end.  This character goes through so much.  He is a man who doesn't let his Aspergers syndrome hold him down a bit.  While at first he is played for comedy, he grows to teach us how to treat others.  He is almost the "Spock/Data" character that teaches us and directly, Alan Shore, what it means to be human.
11.    Richard Fish from Ally McBeal.  Part of picking this character is knowing how much Fish would have loved the Bush era.  The only thing that matter to Fish was money.  He would have loved the Bush doctrine of spending money to fight terrorism.  Some of his arguments in court about women, love and money are the kind of speeches you could listen to forever or as he called them Fishisms.  He also had a soft spot for strong women.  I sure wish that I had his "knee pit" move that drove the women crazy.
10.    Jill Brock from Picket Fences.  Mom's are really difficult characters to make interesting.  Making Jill the town doctor helped round out her character.  Sometimes she was the voice of reason with science.  Sometimes she was a panicking mother who reacted with only her heart as her guide.  You know, just like you and I do.  No one is perfect in real life.  Jill was often on the wrong side of topics.  She was against busing, she was for a dentist keeping his AIDS a secret from his patient.  There is no way that at one point you weren't totally mad at Jill and then another, totally on her side.   This was an Emmy magnet of a role for Kathy Baker who I believe won the Emmy 3 out of 4 years.
9.    Eugene Young from The Practice.  The Practice has the least zany characters of all David's shows.  That is probably why it was the most successful show he ever created.  Eugene is a very serious character.  He carries the weight of the legal world upon his shoulders.  He takes his clients and their rights very seriously.  When Eugene has to deal with Ally in a cross over episode or Alan Shore in the final season, you can see the battling of the inner world of David E Kelley.  When Eugene gets angry, he gets silent and you sit there and watch the inner workings of a great actor.  I miss him.
8.    Ling Woo from Ally McBeal.  Ling joins Ally in the second season and the show is never the same.  Her growl, her meanness and her coldness was the perfect antidote to all of the emotion that Ally brought about.  The episode where Ling befriends a child with cancer shows you that she also has a heart.  When a character like Ling cries, it is hard to keep it together.  Her relationship with Fish was when her character worked the best, once they split up she didn't quite have the same flair, but her sexuality was a great addition to the show.  It was fun to see a woman who was so great at sex that she refused to do it because it allowed men to be ruled by their "dumb stick."
7.    Dr. Jeffrey Geiger from Chicago Hope.  If he had stayed on the show for more than 29 episodes, this character would be my #1 pick.  I loved Dr. Geiger so much that to this day I have refused to ever watch an episode of ER.  Geiger was brilliant, troubled and arrogant. The creators of House MD should have paid Mandy Patinkin royalties because they basically stole this character.  The second episode of Chicago Hope gives you back ground into why he is the way he is.  I won't spoil it here.  Some people didn't like how he sang in many episodes, I loved it.  I wish that Chicago Hope would have continued to be as great as it was that first season, but it never did.  However, I would put those first 22 episodes up along side any first season of a show and all of it is thanks to the character of Dr Geiger.  I really wish the writers of Homeland would give Mandy more to do.  They need to check out his work on this show and see that there is a gold mine that they are ignoring.
6.    Denny Crane from Boston Legal.    Introduced on the last season of The Practice, Denny Crane arrived as a once great lawyer who is slowly losing his mind to Alzheimer's.  The only thing he can remember is his name, so he says it all the time.  What the character actually becomes is the Archie Bunker of the Bush years.  His opinions on the Iraq war and 9-11 are basically Carl Rove talking points, so they are naturally hilarious.  He is paired with his liberal best friend Alan Shore.  This show now plays like a logical comedy but in 2004, no one was making these jokes or confronting Bush on television.  It is amazing that just 10 years ago we were unable to voice a dissenting opinion on our government.   Just in case you forget, Denny will be captured forever to remind you.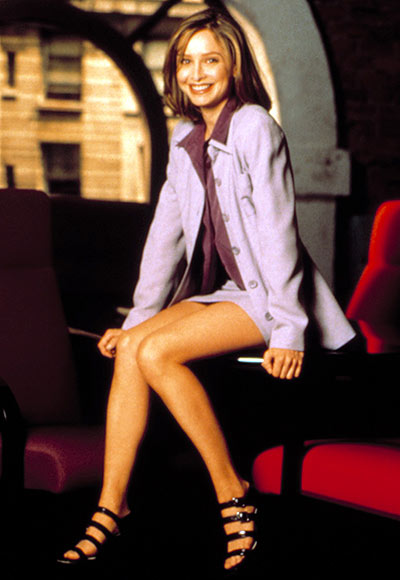 5.    Ally McBeal from Ally McBeal.  If you have never watched Ally McBeal because you don't like Calista Flockhart or the character of Ally, you are making a huge mistake.  Ally was totally misrepresented by the media.  She was not ever supposed to be a character that women aspired to be.  She was not Mary Tyler Moore.  She was much more a Don Draper.  A business woman that allowed her "female" sides to run amuck.  She was flawed, silly, lonely, sad, smart, capable and happened to be a woman.  Recently after reading Anna Gunn's essay about how people hate her character on Breaking Bad, I thought about Ally.  Calista could have written a similar article.  Feminists were livid that Ally wanted to find love and did anything she could do to find it.  I thought that was what we all wanted?  David E Kelley creates his female characters and his male characters the same: massively imperfect.  Ally wasn't a perfect woman, that is what made her perfect.
4.    Douglas Wambaugh from Picket Fences.  I had never seen a character like Wambaugh when this show debuted in the beginning of the Clinton era.  He was a full out character.  He says crazy things, makes himself the butt of every joke and is always silly.  The other side was that he won his cases in court.  After the verdict, everyone treated him like he was the butt of every joke and it hurt him.  Most times the "silly" character doesn't realize how he is thought of by the rest of the cast of the show.  The genius of this character was that every comment hurt him, mostly because he deserved it.  You watch him do anything to get off a client who is guilty and then you watch him suffer with those results.  One of the most painful moments in this series is when Judge Bone tells Wambaugh that if he wanted to hurt him, he would simply hold a mirror up to him.  Nothing makes us quake more as humans than having to look at our true selves.  The key to a classic Kelley character is that they make you laugh and then make you feel bad for laughing at them.
3.    John "the Biscuit" Cage from Ally McBeal.  The real reason you should watch Ally is for this character.  The Biscuit dancing to Barry White is a TV memory that will last you a life time.  And that is just in season 2.  This character has more quirks than all the rest of these characters combined.  He hears bells, pours water, has a pet frog, can make nose noises and always demands a fresh toilet bowl.  This is a character that makes you laugh so hard and breaks your heart at  the same time.   His closing arguments which are usually pulled from his childhood are always amazing.  Peter MacNicol finally won an Emmy for this character in the fourth season.  He was competing with Robert Downey, Jr from the same series.  I never thought he would win, when he did, it was one of my all time favorite award show moments.
2.    Alan Shore from Boston Legal.  I really can't imagine a more complex character than Alan.  It had to be an actor's dream to get this role.  He is comedy.   He can have word salad, flirt in the most inappropriate way or do the tango with Denny Crane.  He is drama. He can fight the banking industry over credit cards, take on the Army for not supplying our soldiers with body armor or take on the television industry for canceling Boston Legal.  Alan is a slime and a saint all in the same breathe.  The amazing part is that you believe both sides always.  In a time when same sex marriage was seen as something awful, Alan and Denny created a sexless marriage (is there any other kind?  Boo-ya!) that I think paved the way for America's acceptance.  I would go so far as to say the love between Alan and Denny might have been the most pure love ever shown on television.
1.    Judge Henry Bone from Picket Fences.  My guess is you have not heard of this character and that is because it is pretty hard to watch Picket Fences in today's streaming world. The complete series has not been released on DVD and not all the episodes are on Hulu. Judge Bone is faced every week with a serious case that the town (re: America) is talking about. Could be AIDS, guns in the class room, spousal abuse and he makes his decisions so perfectly. Picket Fences is morality play every week. Judge Bones weighs those morals and decides in the way we wish our leaders would. Sometimes he lectures us and sometimes he inspires us, but he never falls victim to the winds of popularity.  We know very little about his personal life but the nuggets that fall out are so jarring to us they bring us to tears.  From a man who has given us so many amazing characters, David E Kelley's greatest achievement is Judge Bone.  Now….GET OUT.
Buy or Rent A Voyage To Twin Peaks at Amazon. It is the documentary Scott directed about the 25th Twin Peaks Festival. See the actors, the set locations and interviews with the fans.
Follow us On Facebook and Twitter